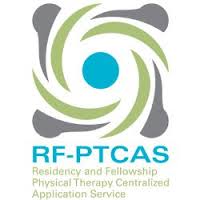 The VOMPTI Orthopedic Residency Program uses the centralized application service RF-PTCAS. The RF-PTCAS is an easy to use online application that will walk you through the application process.
Some of the benefits of this application system are:
Provides a real-time status tool so that applicants may check the status of their RF-PTCAS application, transcripts, and letters of reference online at any time.
Allows applicants to access the application and the transcript verification process.
Allows applicants to access the application from any computer with internet access and a standard browser. Applicants can close and reopen the application as often as desired prior to submission.
Provides an online message center that displays RF-PTCAS e-mails sent to the applicant. This tool protects against lost e-mails due to spam filters.
Need RF-PTCAS Help? Click here to be taken to the online help tool
VOMPTI Orthopedic Residency Application
Applications For The 2020-2021 Residency Class Are OPEN.
Please Click Below To Be Taken to The Application Website