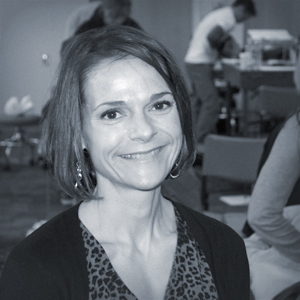 Kristin graduated from Shenandoah University with a Masters of Physical Therapy then received her transitional Doctorate from Rosalind Franklin University. She earned her Orthopedic Certified Specialist certification in 2006. Kristin has also completed the Long Term Orthopedic Manual Physical Therapy Residency Program at the Manual Therapy Institute.
In 2008 Kristin was recognized as a Fellow by the American Academy of Manual Physical Therapists. She is a member of the American Physical Therapy Association and the American Academy of Manual Physical Therapists. Kristin was employed by Concentra Medical Center in Pittsburgh for 9 years then relocated to the Richmond area. She is currently the Multi-site Facility Director overseeing the Richmond and Tidewater markets for Physiotherapy Associates.
Over the years, Kristin has remained active in teaching by serving as a Clinical Instructor for students from the University of Pittsburgh, Duquesne University, Chatham University, Slippery Rock University, Wheeling Jesuit University, The University of Maryland, Virginia Commonwealth University and St. Francis University. She has also performed course instruction in Manual Therapy of the Spine for both the Pennsylvania Physical Therapy Association and the Virginia Physical Therapy Association.
Clinic Website