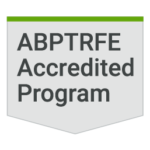 VOMPTI is pleased to announce a one year Orthopedic Residency Program accredited by the American Physical Therapy Association.

Applications are currently CLOSED for the 2023-2024 Residency class.

We have residency positions available at multiple sites including the UVA Orthopedic Center Therapy Services in Charlottesville, Va, PRO Physical Therapy in Winchester, VA, ReShape Physical Therapy in Arlington, VA and Winchester, Va, and Phoenix Rehabilitation in Richmond, Va and Chesapeake, Va. We are currently developing other sites in Virginia. Other positions may be available at the above sites depending on clinic needs.

The resident will have 4 hours weekly of 1:1 mentoring with a fellowship trained faculty instructor/mentor. The resident will complete the Orthopedic Manual Physical Therapy Series. There will be a variety of additional external continuing educational opportunities brought to the various clinics in the program throughout the year to add to the eclectic nature of the program. Past external courses have included the annual Running Medicine Conference, weekend courses by Chad Cook, Brian Hoke, Robert Donatelli, Bob Boyles, Mark Jones, Mike Reiman, Lorimer Moseley and a dry needling certification course.

There will be frequent inservices and a monthly journal club that the resident is required to actively participate in. Opportunities will be available to participate in ongoing research projects during the residency year.
Residency Topic Content
Clinical Reasoning and Examination Principles
Evidence Based Practice
Differential Diagnosis/Medical Screening
Principles of Stabilization and Mobilization
Cervical Spine and TMJ
Upper Quarter: Shoulder — Elbow — Wrist — Hand
Thoracic Spine and Rib Cage
Lumbar Spine
Pelvic Girdle
Lower Quarter: Hip — Knee — Ankle — Foot
Orthotic Management
Neurodynamics
Assessment and Treatment of Soft Tissue
Medical Exercise Therapy and Functional Exercise Training
Specific Questions regarding the residency program should be directed to:
Eric Magrum DPT OCS FAAOMPT
Director, VOMPTI Orthopedic Residency Program
PO Box 800105
Charlottesville VA 22903
(434) 243-0277