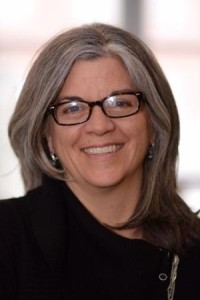 Myra is a 1983 graduate of the Northwestern University School of Medicine Physical Therapy Program. She is a graduate of the Kaiser Permanente Physical Therapy Fellowship in Orthopaedic Manual Therapy and a Fellow of the American Academy of Orthopaedic Manual Physical Therapy (AAOMPT). She is an APTA Board Certified Orthopaedic Specialist, a NATA Certified Athletic Trainer, and a STOTT PILATES Certified Instructor. Myra is co-owner of Progress Physical Therapy, LLC in Richmond, VA.
Myra teaches the spinal manipulation lab for the VCU School of Allied Health Professions, Department of Physical Therapy. She is a Clinical Instructor for VCU and was awarded the VCU Department of Physical Therapy Clinical Instructor of the Year Award in 2009. She has served as an instructor for the Orthopaedic Manual Therapy Seminars Long Term Orthopaedic Manual Therapy Course. Progress Physical Therapy, LLC is an affiliate for the University of Virginia/Healthsouth Orthopaedic Residency Program, and Myra is a clinical mentor for residents in the program.
Myra is a member of the American Physical Therapy Association Women's Health and Orthopaedic sections, and AAOMPT. She treats all orthopaedic conditions, but specializes in treatment of the spine, pelvis, and hip.