Applications will be reviewed by a selection committee consisting of residency director, clinic administrator and residency faculty.
Phone interviews and/or onsite interviews are required of all applicants.
Acceptance to our program is based upon the applicants' desire to advance their professional career toward becoming an "Expert Clinician" in the field of Orthopedic Physical Therapy. The most qualified candidates will demonstrate the following:
Strong communication skills
Research experience and/or interests
Demonstrated initiative and motivation
Foundation and understanding of the clinical reasoning process Self-Reflective learner with skills to recognize gaps in knowledge, and look for ways to grow.
Previous Orthopedic Physical Therapy experience/clinical internships.
Readily accepts feedback in order to improve patient management.
Confidence to integrate new skills into patient care
Able to make clinical decisions in the presence of limited evidence or challenging patient presentations.
Involvement in community service and student or professional organizations
Further Questions? Contact us here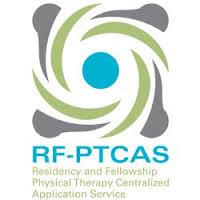 VOMPTI is an equal opportunity employer and does not discriminate on the basis of race, creed, color, gender, age, national or ethnic origin, sexual orientation, and disability or health status.